Ridplace Site Manager is a simple tools to manage your bookmarks very easily!
How to add a bookmark
Just go in the My Bookmarks tab and click on the "add bookmark button"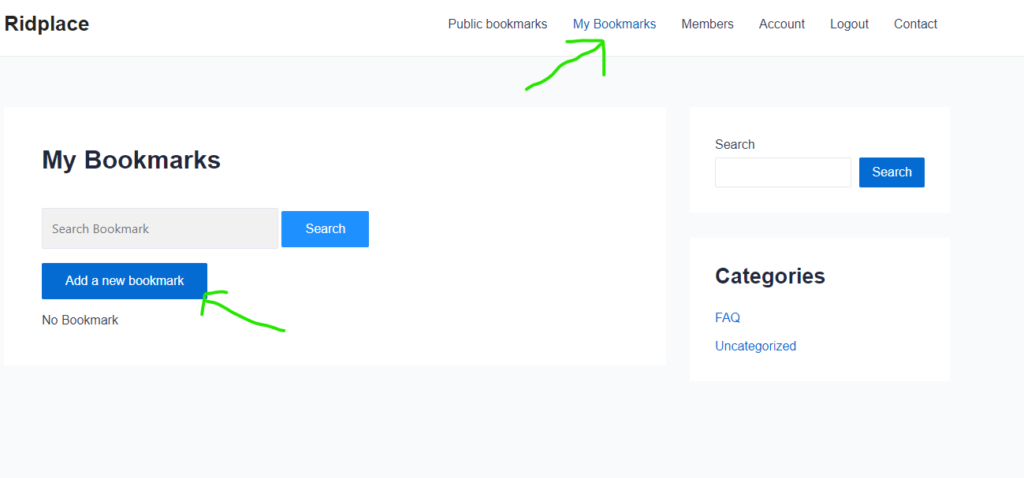 The just enter the website url you want to bookmark and click on the submit buuton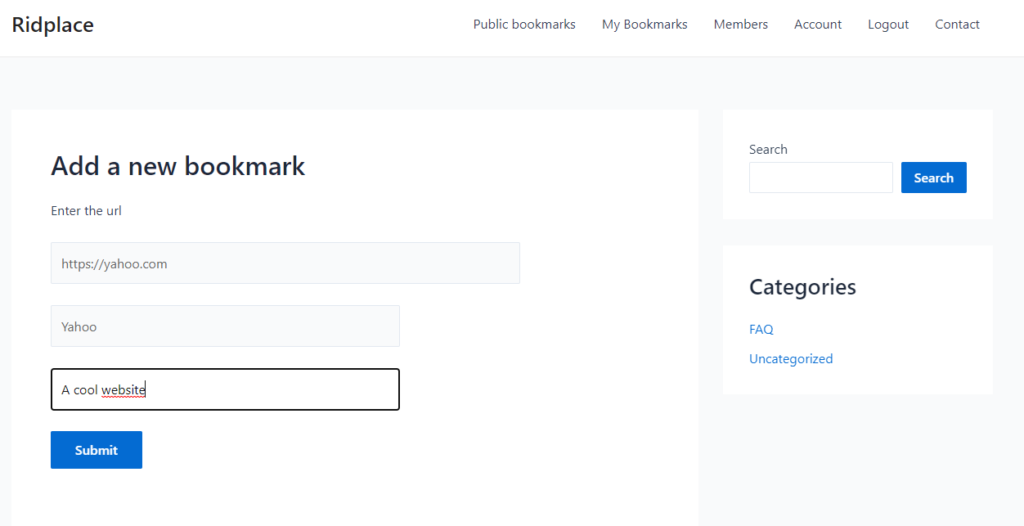 That's all. The new bookmark is created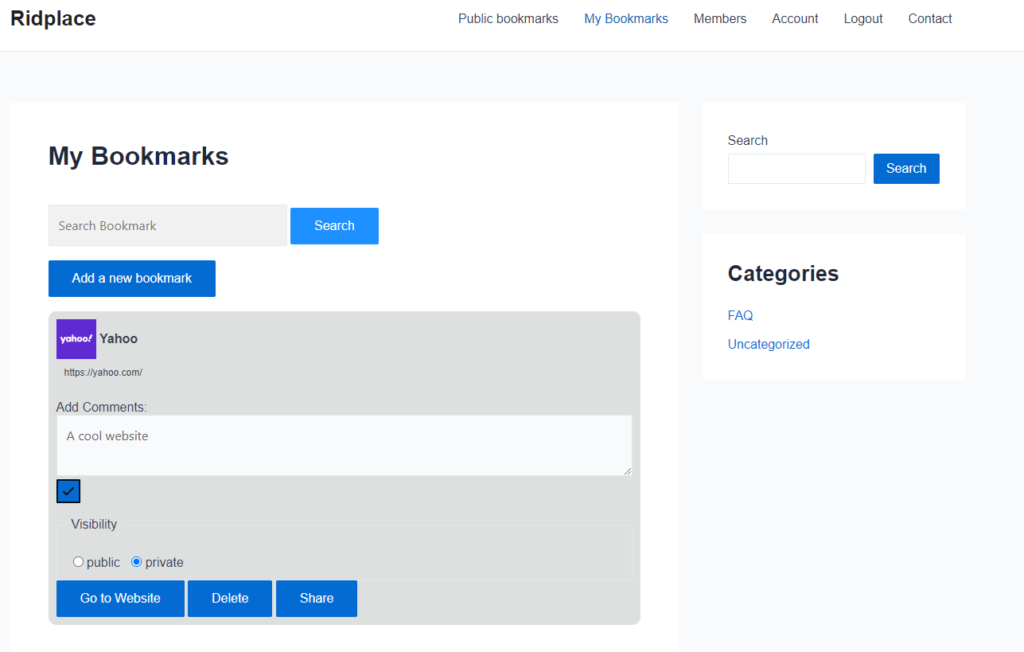 How to search into bookmarks
It's possible to search in your private bookmarks or in the public bookmarks.
Just enter your search query in the search box and click on the search button.
The bookmarks containing your search query in the title or in the comments will appear in the search list.