Best www.hunterairsoft.com.br bookmarks - Public bookmarks directory
1 public bookmarks for the domain
www.hunterairsoft.com.br
.
3.5 (2 ratings ) 1 comment(s).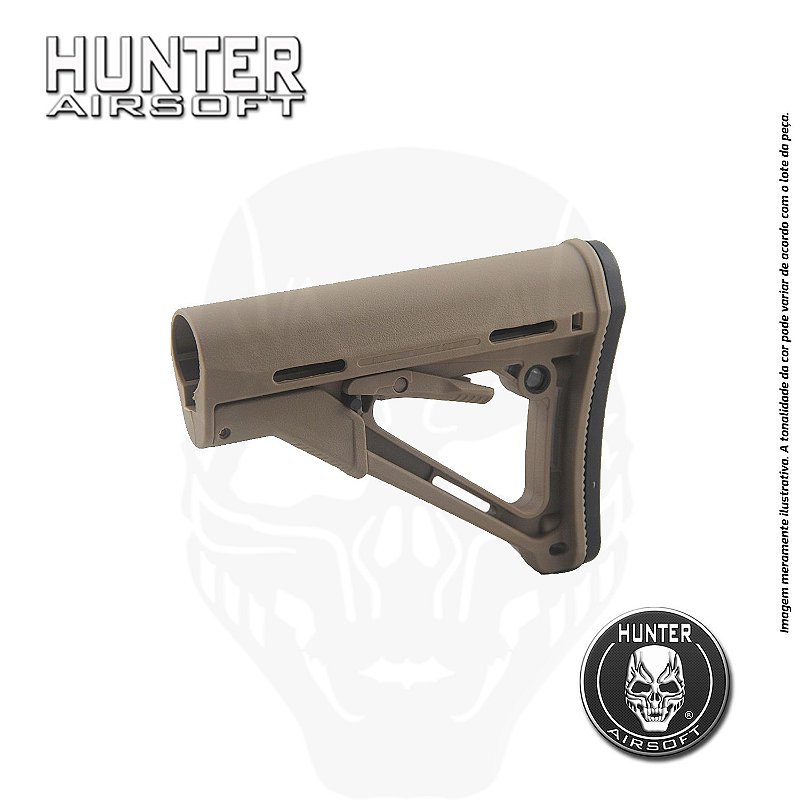 Coronha (stock) CTR M4/M16 réplica Tan - Magpul Coronha réplica CTR Magpul é compatível com modelos de rifle de airsoft M4 e M16 com bateria frontal ou traseira que seja acomodada no tube stock. Produzida em polímero de alta qualidade e densidade. Possui soleira confeccionada em borracha, oque garante conforto e aderência. Seu belo design proporciona uma aparência arrojada à sua airsoft. Especificações Técnicas: Modelo: réplica CTR Magpul Compatibilidade: Rifles M4 e M16 Material: Polímero Peso: Aproximadamente 250 g Medidas do stock: 18 cm (comprimento) x 13,5 cm (altura) x 4 cm (largura) Medida do cano interno do stock: 29 mm A garantia não se estende a peças ou acessórios instalados por pessoa sem preparo técnico e habilitação adequada, bem como a aplicação em equipamentos incompatíveis com o produto em questão, uso inadequado ou diverso de sua finalidade.
1 comments.
Be alerted when a new site is submitted.
Global rating on www.hunterairsoft.com.br
www.hunterairsoft.com.br ratings
3.5 (2 ratings)
What are ridplace public bookmarks for?
Discover new resources: Public bookmarks are a great way to discover new online resources. By browsing other users' bookmarks, you can find websites, articles, videos and other content that you won't find elsewhere.
Keep up to date with the latest trends: Public bookmarks are a great way to keep up to date with the latest online trends. By seeing what other users find interesting, you know what topics are popular at the moment.
Find resources on specific topics: If you're interested in a particular subject, public bookmarks will show you sites that cover that topic. By searching by topic, you can find bookmarks that are relevant to your interests.
Share your own resources: Public bookmarks are the best way to share your own resources with others. By adding your public bookmarks to a social bookmarking site, you'll make them accessible to a much wider audience.
Add your favourite site and bookmarks on Ridplace.com
It's simple. Just create an account , it's free! and then manage your bookmarks with the advanced bookmarks manager.
Then you will have the possibility to
publish the bookmarks (or keep it private)
Share your bookmarks
Comment your bookmark
Tags your bookmarks
Rate public bookmark